Insatech Marine Condition Monitoring Equipment
(31)
Browse Condition Monitoring Equipment
Condition monitoring equipment products updated recently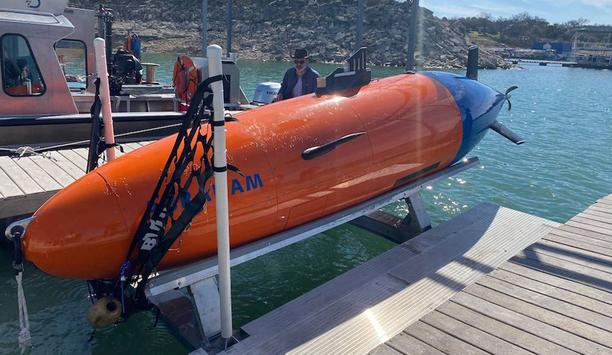 Ocean conservation shouldn't be entertainment; we're at war
When I recently read about OceanXplorers, Disney Plus' new series about heroic scientists researching the world of the deep, I was excited—not least for my kids—and quietly dismayed. Our society needs to do for the ocean what Carl Sagan and Neil DeGrasse Tyson did for outer space: familiarise ourselves, get excited, engage and connect. That said, NASA's funding is $22.6 billion, and NOAA received roughly one-quarter of that at $5.4 billion. A decent amount of people reading this may not even know what NOAA is. At the risk of alienating the reader, let me point out that I love NASA. Facing severe resource constraints on Earth, we must explore outer space both for humanity and science. Efforts to save the ocean But it appears that the majority of the human population, if not located on a coast, treats the ocean as something nice to visit and beautiful to look at (which it is) instead of a critical part of the planet. If ocean exploration, conservation, and protection efforts are best known as edutainment, we're in serious trouble. We're at war for our lives and need to approach the problem accordingly because when things get too hot, I guarantee a spaceship won't save us all. The problems that kill us More CO2 means less oxygen, bleached coral reefs, suffocated ocean species, and violent weather People like to make war references in daily conversation. The war on drugs. The war on guns. The war with my waistline. You can go to war with anything these days. I don't use that term loosely, considering I was a Navy SEAL officer for a time. Based on that experience, I intuitively understand that the risks that end up killing you are the ones you overlooked or minimised. Minimising human-induced oceanic changes is one of those risks. The ocean is the planet's air conditioner, according to climate scientist Dr. Roberto Mera. Our advisor Dr. Dan Laffoley once said that the ocean is absorbing six atomic bombs' worth of energy every day. More CO2 means less oxygen, bleached coral reefs, suffocated ocean species (including the ones we eat), and an array of violent weather, from Katrina to the California wildfires. Creating a force to be reckoned with What gives us life, in other words, is increasingly positioned to destroy us. We need to have grown-up conversations about the vast and precious resource that is the ocean. To go there, it helps to revisit warfare. I'm not talking about the damaging nonsense that involves sabotaging vessels or hurting people to save fish. I'm talking about network-centric warfare, a modern military theory in which the smart and rapid centralisation and decentralisation of information create a force to be reckoned with. A complex problem Databases are disparate and incompatible, often filled with unsearchable, useless, aged data Like modern warfare, saving the ocean is a complex problem with a disaggregated group of stakeholders, some in competition, some helpful, depending on the day. People scream from the rooftops that we need to do something, but everyone's doing it their way. Oceanographers, entrepreneurs, climate scientists, marine biologists, conservationists, geologists, militaries, extraction businesses, telecommunications companies, pharma companies, etc., all have their sources of data. Databases are disparate and incompatible, often filled with unsearchable, useless, aged data. A murky struggle Collaboration and partnerships are very limited - and difficult. Conservation groups struggle to survive, subsidized by oil and gas scraps. Marine conservation enforcement entities generate their intelligence while simultaneously trying to combat illegal fishing and encroachment. The United Nations attempts to wrangle sovereign nations to contribute to the effort through Sustainable Development Goals but struggles with authority and cohesion. A network-centric approach At war, we faced a mess of non-state actors, shifting alliances, misinformation, and ambiguous goals. We decentralised where we could and centralised where we had to. It was a way of mitigating risk while blanketing a complex problem set. I see similar opportunities in the murky, complex, diverse group of stakeholders and competitors in ocean protection, conservation, and use. We can work to save it with a similar approach: 1) Identification, framing, and understanding "Traditional" analytical decision-making and planning methodologies often fall short In modern war, volatility, uncertainty, complexity, and ambiguity are constant conditions. "Traditional" analytical decision-making and planning methodologies often fall short. Successful parties fanatically focus on finding the real problem(s), labour to put them into context, and work towards a full understanding of a problem set. This often means garnering multiple different perspectives on the issues, in an attempt to saturate the party within the fullness of the problem. Through that saturation, teams come to a workable initial solution almost intuitively—and then refine from there. Ocean stakeholders need to adopt a similar mindset, and fanaticism, around understanding multiple different perspectives instead of retreating into their separate ideological camps. And yes, this will require die-hard ocean conservationists to speak frequently and find common ground with die-hard ocean resource extraction personnel, and vice-versa. 2) Intelligence fusion cells Become obsessed with the intake of disparate datasets, a fusion of those data, and distributing the most relevant data to a wide stakeholder base. In the war, this meant standing up intelligence fusion cells that ingested data from a staggering amount of sources, vetted it, organised it, added context and guidance, and distributed it to the problem-solvers who needed it—in real-time, all the time. Decentralised and autonomous Ocean protection and conservation entities need to remain decentralised and autonomous Ocean protection and conservation entities need to remain decentralised and autonomous due to geographic dispersion. We can, however, create a central clearinghouse for ocean data to empower and enable those decentralised units. For example, a cloud-based, UN-level entity could act as an ocean intelligence fusion cell. The mission of the entity could be something like: "to balance ocean conservation and human needs across time for the sustainability of Earth." Ocean stakeholder entities This common information platform would be permanently staffed by a rotating group of cross-functional ocean SMEs: conservationists, scientists, and yes, resource extraction personnel from arenas such as commercial fishing, marine mining, oil and gas, offshore wind, etc. Ocean stakeholder entities could apply for membership, be vetted by the fusion cell's security group, commit to a membership charter, and be eligible to receive fast, accurate, applicable, and actionable intelligence as it becomes available. 3) Smart autonomy At war, the action was not prescribed from on high. Most ' top-down' transmission consisted of information and context. Commanders trusted their subordinates to solve problems quickly and autonomously with fast, good information. Ocean fusion cells would provide data and information creating better future decision-making Similarly, our ocean fusion cell would provide data and information from whatever activity was conducted to monitor for second-and third-order effects, creating better future decision-making. After-action reviews and post-mortems from ocean activities would be widely socialised via the platform, ensuring lessons learned were both captured and distributed to enable learning from past mistakes. This approach requires an investment of time, money, and humans. But it would be transformational concerning the clarity a diverse set of stakeholders would have on ocean activities. And clarity, especially in a war, is utterly priceless. The time is now The time has come to apply the principles of network-centric warfare to the ocean. Five years ago, the requisite compute, AI power, and data collection capabilities for a data fusion entity powered by a massive central data platform didn't exist. Today it does. For the first time in humanity, we can gain a holistic understanding of the ocean, and the entire Earth. The technological advances came just in time. Let's use them.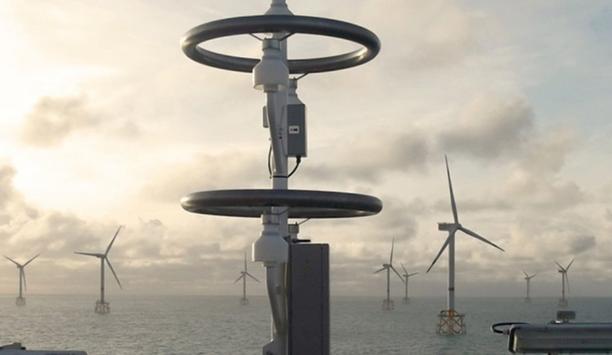 Marine going green: Factoring in visibility sensors as part of sector overview
With COP26 just around the corner and a year on from the announcement of the UK Government's 10 Point Plan, the need to become more carbon neutral is as prominent as ever and is now underway in numerous industries across the world. Frequent severe weather events It's no secret that the weather is changing, with severe conditions happening more frequently and at pace, with soaring temperatures, storms, flooding and even volcanic eruptions all making headlines on a regular basis. However, it is easy to forget how the sea can be affected, from rising water levels to the impact that the storms have on visibility and the safety of those who work, and travel via ships, as well as the effect this mode of transport has on the environment. So how is maritime going green? Thriving maritime sector In order to create a greener industry, the Government has released its Marine 2050 Strategy report In order to create a greener industry, the Government has released its Marine 2050 Strategy report, in which it discusses responding to the challenge of decarbonisation, developing alternative zero emission fuels and technologies for vessel propulsion as well as improving air quality whilst ships are in port. Currently, international maritime transport accounts for a significant majority of global freight transport, with ships carrying around 80% world trade by volume and around 70% by value. Despite shipping regularly being referred to as one of the more carbon efficient methods of transport, the Government's Transport Decarbonisation Plan states that in 2019, the UK domestic sector emitted more greenhouse gases than the UK's rail and bus transport sectors combined. The Decarbonisation Plan goals The Decarbonisation Plan goals are still seen as optimistic by decision-makers, who believe that carbon net zero within the maritime sector could be achieved in the next 25-30 years. Assessing how economic instruments could be used to accelerate the decarbonisation of the domestic maritime sector is also being reviewed as part of the Clean Maritime Plan, and could support the transition to zero emission shipping in the medium to long term. But with more people inevitably travelling by sea in a bid to be more sustainable, changing the way ships run could mean they aren't seen and heard as easily, which could be difficult in times of bad visibility. So how can we be carbon neutral without compromising safety? Installing weather sensors The offshore environment is perhaps one of the most demanding in the world The offshore environment is perhaps one of the most demanding in the world, especially where the safety of passengers and crew is dependent on the information provided to helicopters and marine vessels, by meteorological systems to avoid obstacles. It is here that the reliability and robustness of offshore equipment can step in to provide data and warnings, to minimise the hazards that come with bad weather. Construction of the sensor The construction of the sensor ensures they will still be functioning, many years after competitor's equipment has failed, due to the corrosive atmosphere, with some sensors still operating after 15 years in marine environments. These are especially important for use on wind turbines, where they should be positioned at the top and bottom of the device to benefit both sea vessels and low flying aircraft. Weather observation solutions Weather observation solutions keep personnel safe and operations running smoothly, while also being easily accessible, accurate and reliable. By installing onshore and offshore weather and environmental sensors, observation data can then be used to inform maritime personnel and port authorities of the information they need to make critical decisions. Access to air quality data With access to data on air quality, coastal weather and visibility can help reduce disruptions With access to data on air quality, coastal weather and visibility can help reduce disruptions and delays in port operations, while also allowing staff to plan ahead and react quickly to any change in circumstances. In addition, real-time meteorological observations allow time for timely forecasts and decisions for weather-critical offshore operations, which ensure safe helicopter flights, navigations, dockings and subsea operations. Going green and staying safe Making greener choices requires more awareness of our CO2 footprint, along each step of the supply chain. As technology and fossil fuel alternatives become more prevalent in everyday life and the industries we rely on, the world is set to welcome its first carbon neutral liner, as part of its journey to net zero by 2023. With clean air initiatives taking centre stage and making attempts to reverse some of the damage caused by climate change, decision-makers need to work alongside the strategies that are being put in place and focus on additional ways of making sure hazards are minimised, in times of adverse weather. Benefits of visibility sensors With the help of visibility sensors, personnel can automatically switch warning light systems and fog horns on-and-off when necessary, intelligently adjust warning light intensity levels, depending on the local visibility and report visibility data to Coastguard and Harbour Master services. With low levels of maintenance required and designed for harsh offshore environments, installing visibility sensors alongside traditional tools has the ability to identify and report the presence of drizzle, rain and snow precipitation types, and is a vital addition to those looking to upgrade their technology, as we move into a more environmentally conscious and sustainable world.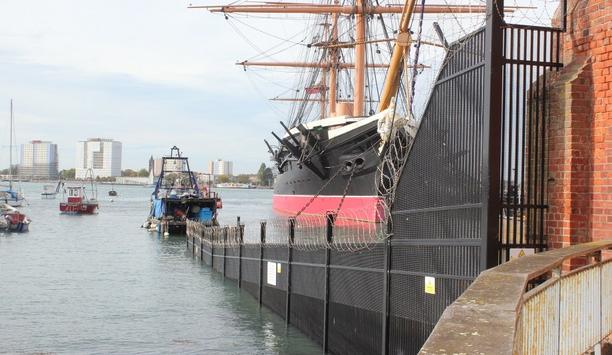 Running a tight ship on port security around the UK
Ports around the UK continuously command media attention, and most recently, the ongoing disruption to supply chains globally has had a great impact on the day-to-day running of our ports. One example is Felixstowe, the UK's largest container port, which has been forced to turn away ships from Asia because of a lack of capacity. The severe lack of HGV drivers is adding to the problem too. It has been reported that the amount of time goods spend inside Felixstowe port, known in the industry as 'dwell time', has doubled since last year from 4.5 days to 9. High-gain strategy There are plans in play to increase the number of ports in the country in the coming years. This was unveiled in the March 2021 Budget, where according to Chancellor Rishi Sunak, sites including Liverpool and Hull are becoming special economic zones, expected to 'exemplify the future economy.' Maritime freight cargo theft continues to be a low-risk, high-gain strategy for organised crime gangs Despite more than 90% of the world's goods being shipped by sea, maritime freight cargo theft continues to be a low-risk, high-gain strategy for organised crime gangs. Reported thefts are on the rise, with criminals responding and changing their behaviour to adapt to COVID lockdown measures. More recently, 'hook up' thefts, whereby perpetrators steal entire loaded trailers from premises have been taking place, underlining the need for physical barriers to protect goods and assets. Harsh coastal environment There's an urgent need to ensure the perimeter security selected to protect these ports from opportunistic criminals is robust enough to deter attack, and also withstand the inevitable wear and tear that the exposure to the harsh coastal environment will cause. Safety and security issues need to be carefully managed to protect property, cargo, and lives at sites where shipping delays are commonplace. While there are measures in place to ensure security at ports, more needs to be done to provide adequate levels, to keep pace with upcoming growth plans. Specifying robust security measures for maritime sites can be challenging - keep reading for our key considerations. Perimeter security projects The best suppliers will advise on what's needed to meet certain standards As with all perimeter security projects, the process should begin with a thorough assessment of the site. This will flag important considerations including the choice of aesthetic and will help decipher the best suited security barriers for the site. Make a conscious effort to ensure you're meeting the safety and sustainability compliance requirements. The best suppliers will advise on what's needed to meet certain standards, so if in doubt, ask the experts. Next, consider the lifetime value of the specified products. Opting for durable and high quality materials will guarantee longevity, and help mitigate budgetary cost pressures later down the line. For ports and coastal environments, marine coatings are worth investigating. These will have been specifically designed to provide a long lasting, tough coating for exterior applications. Typical airborne pollutants In addition to being more durable in adverse weather conditions and salt spray, the marine coat is also resistant to stress cracking, detergents, and typical airborne pollutants. These properties ensure excellent adhesion to the metal substrate without the need for a separate primer. Whatever the application, marine coat has undergone long-term field tests to prove that it can provide: A long life with superior corrosion and abrasion protection. Excellent grip, feel, and electrical insulation. Resistance to chipping and attack from light, pollutants, chemicals, and vandals. An attractive, environmentally friendly finish. It is also worth doing your research and looking into more innovative products on the market. Tamper-proof panel connectors with fixings on the secure side of the fence provide a simple solution for securing mesh panels to posts that is often overlooked. Piezoelectric sensor cable PIDS are a discreet security measure and are ideal when used as part of an integrated security strategy One project we worked on recently in this industry was for Tilbury, here a fence-mounted Perimeter Intrusion Detection System (PIDS) was specified and consisted of a piezoelectric sensor cable. This is attached to the fence, and detects attempts to cut, climb, or vandalise the system, sending audible signals and vibrations to a seismic analyser. It has exceeded the required standards for tests by UK Home Office and other Government tests for reliability, false alarms, and detection, and is approved for use on CNI and HM Prison sites. The Jaktronic PIDS can be installed on most types of security fencing, including chain link, welded mesh, and vertical bar railings, to provide early warning of any intrusion attempt. The system also has no topographical limitations. PIDS are a discreet security measure and are ideal when used as part of an integrated security strategy as a highly reliable form of detection. Combining perimeter fencing Investing in the longevity of the chosen security fencing will also save money on costly repairs and deterioration in the long term. Ongoing maintenance of fencing and gates must be regular and thorough, particularly in maritime environments. Ongoing maintenance of fencing and gates must be regular and thorough We often refer to an integrated approach to security, and combining perimeter fencing with additional surveillance and alarm technology where required will help achieve this. Systems combining security fencing with CCTV cameras, and anti-intrusion detection alarms and monitors are recommended to provide a secure holistic perimeter security solution. Robust security measures Perimeter fencing will only ever enhance a security strategy, and when specified correctly, alongside electronic security systems, it will create a robust level of physical protection, making the site far less appealing to intruders. Consulting with manufacturers will aid a full understanding of the available solutions. We advise investing time in making use of suppliers' website information, product videos, NBS Source, and expert advice. With valuable and essential goods passing through our ports daily, robust security measures must be installed. This will help to ensure the facilities continue to run smoothly and reduce delays.