Lianghui Xia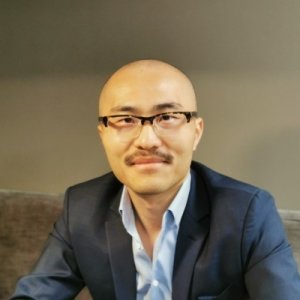 Lianghui Xia
Managing Director,
Newport Shipping UK LLP
Lianghui Xia is presently working as the Managing Director at Newport Shopping. Prior to this, he was a vice general manager at Harvest Shipbrokers, a shipbroker at Optima Shipbrokers, a shipbroker for offshore support vessels at RS Platou ASA, a research manager for Maersk Tankers at Maersk Group and a shipping analyst at Lorentzen & Stemoco. Lianghui holds a Bachelor's degree in Business Administration from Shanghai International Studies University and a Master's degree in Marketing from BI Norwegian Business.
News mentions
Newport Shipping, the global dry-docking, retrofit repair and vessel conversion specialist, has signed up to London International Shipping Week 2021 (LISW21) as a Bronze Sponsor, showcasing its support for one of the industry's biggest events. "LISW is one of the must-attend events for the shipping industry, so we're honored to be a sponsor," said Lianghui Xia, Managing Director, Newport Shipping. "We really appreciate this chance to showcase Newport's unique value proposition with our drydocking and retrofit services." Mr Xia added: "We would like to thank the organiser for putting in the effort to make LISW21 happen, given the challenges we all are going through." About LISW21 LISW21, running from 13–17 September, is a hybrid event, giving in-person attendees, along with virtual audiences around the world, the opportunity to explore the key challenges and opportunities for the sector. Hosting LISW21 online also allows for a far wider international audience than ever before, with some elements of industry facing air travel restrictions amid the coronavirus pandemic. Event schedule LISW21 is on track to host some 150 events and activities as well as holding its influential Headline Conference Attendees joining online can host their events and organise meetings through the LISW21 Portal. The briefing also gives details of the technical support for online events and how to add planned gatherings or meetings to the LISW events calendar. Virtual visitors to LISW21 will need to access events via the official LISW21 Portal. More information on getting full access to the Portal and tutorials about how to use it can be found on the website. LISW21 is on track to host some 150 events and activities as well as holding its influential Headline Conference, which this year takes place at the London headquarters of the International Maritime Organization on the banks of the River Thames. About Newport Shipping London-based Newport Shipping has operations in the world's major shipping centres including Athens, Oslo, Istanbul, New York, Shanghai, Singapore and Hamburg. The company provides drydocking services for ship repair works, purchase and delivery of owners' extras (spare parts, paint supply) as well as specialised maintenance, equipment upgrades (BWTS, scrubbers) and turnkey LNG retrofits. Newport Shipping has a strategic network of 15 shipyards with 38 docks that can handle all vessel sizes and approximately 2,500 dockings annually across the Atlantic and Pacific trading zones.
Experts sections