Peter Jackson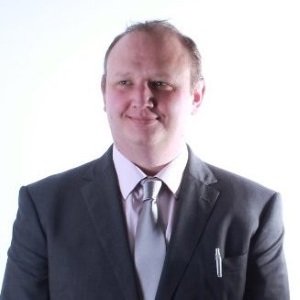 Peter Jackson
Managing Director,
Jacksons Fencing
Peter Jackson is the Managing Director at Jacksons Fencing. Peter joined the family business in 1993, working for his father Ian Jackson in a variety of departments, and going on to specialise in the high-security sector. Working on large fencing projects; he has built a wealth of experience valued by major organisations and government departments throughout the UK and overseas.
Articles by Peter Jackson
Ports around the UK continuously command media attention, and most recently, the ongoing disruption to supply chains globally has had a great impact on the day-to-day running of our ports. One example is Felixstowe, the UK's largest container port, which has been forced to turn away ships from Asia because of a lack of capacity. The severe lack of HGV drivers is adding to the problem too. It has been reported that the amount of time goods spend inside Felixstowe port, known in the industry as 'dwell time', has doubled since last year from 4.5 days to 9. High-gain strategy There are plans in play to increase the number of ports in the country in the coming years. This was unveiled in the March 2021 Budget, where according to Chancellor Rishi Sunak, sites including Liverpool and Hull are becoming special economic zones, expected to 'exemplify the future economy.' Maritime freight cargo theft continues to be a low-risk, high-gain strategy for organised crime gangs Despite more than 90% of the world's goods being shipped by sea, maritime freight cargo theft continues to be a low-risk, high-gain strategy for organised crime gangs. Reported thefts are on the rise, with criminals responding and changing their behaviour to adapt to COVID lockdown measures. More recently, 'hook up' thefts, whereby perpetrators steal entire loaded trailers from premises have been taking place, underlining the need for physical barriers to protect goods and assets. Harsh coastal environment There's an urgent need to ensure the perimeter security selected to protect these ports from opportunistic criminals is robust enough to deter attack, and also withstand the inevitable wear and tear that the exposure to the harsh coastal environment will cause. Safety and security issues need to be carefully managed to protect property, cargo, and lives at sites where shipping delays are commonplace. While there are measures in place to ensure security at ports, more needs to be done to provide adequate levels, to keep pace with upcoming growth plans. Specifying robust security measures for maritime sites can be challenging - keep reading for our key considerations. Perimeter security projects The best suppliers will advise on what's needed to meet certain standards As with all perimeter security projects, the process should begin with a thorough assessment of the site. This will flag important considerations including the choice of aesthetic and will help decipher the best suited security barriers for the site. Make a conscious effort to ensure you're meeting the safety and sustainability compliance requirements. The best suppliers will advise on what's needed to meet certain standards, so if in doubt, ask the experts. Next, consider the lifetime value of the specified products. Opting for durable and high quality materials will guarantee longevity, and help mitigate budgetary cost pressures later down the line. For ports and coastal environments, marine coatings are worth investigating. These will have been specifically designed to provide a long lasting, tough coating for exterior applications. Typical airborne pollutants In addition to being more durable in adverse weather conditions and salt spray, the marine coat is also resistant to stress cracking, detergents, and typical airborne pollutants. These properties ensure excellent adhesion to the metal substrate without the need for a separate primer. Whatever the application, marine coat has undergone long-term field tests to prove that it can provide: A long life with superior corrosion and abrasion protection. Excellent grip, feel, and electrical insulation. Resistance to chipping and attack from light, pollutants, chemicals, and vandals. An attractive, environmentally friendly finish. It is also worth doing your research and looking into more innovative products on the market. Tamper-proof panel connectors with fixings on the secure side of the fence provide a simple solution for securing mesh panels to posts that is often overlooked. Piezoelectric sensor cable PIDS are a discreet security measure and are ideal when used as part of an integrated security strategy One project we worked on recently in this industry was for Tilbury, here a fence-mounted Perimeter Intrusion Detection System (PIDS) was specified and consisted of a piezoelectric sensor cable. This is attached to the fence, and detects attempts to cut, climb, or vandalise the system, sending audible signals and vibrations to a seismic analyser. It has exceeded the required standards for tests by UK Home Office and other Government tests for reliability, false alarms, and detection, and is approved for use on CNI and HM Prison sites. The Jaktronic PIDS can be installed on most types of security fencing, including chain link, welded mesh, and vertical bar railings, to provide early warning of any intrusion attempt. The system also has no topographical limitations. PIDS are a discreet security measure and are ideal when used as part of an integrated security strategy as a highly reliable form of detection. Combining perimeter fencing Investing in the longevity of the chosen security fencing will also save money on costly repairs and deterioration in the long term. Ongoing maintenance of fencing and gates must be regular and thorough, particularly in maritime environments. Ongoing maintenance of fencing and gates must be regular and thorough We often refer to an integrated approach to security, and combining perimeter fencing with additional surveillance and alarm technology where required will help achieve this. Systems combining security fencing with CCTV cameras, and anti-intrusion detection alarms and monitors are recommended to provide a secure holistic perimeter security solution. Robust security measures Perimeter fencing will only ever enhance a security strategy, and when specified correctly, alongside electronic security systems, it will create a robust level of physical protection, making the site far less appealing to intruders. Consulting with manufacturers will aid a full understanding of the available solutions. We advise investing time in making use of suppliers' website information, product videos, NBS Source, and expert advice. With valuable and essential goods passing through our ports daily, robust security measures must be installed. This will help to ensure the facilities continue to run smoothly and reduce delays.
Experts sections