Soren Toft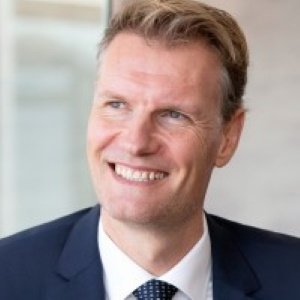 Soren Toft
Chief Executive Officer (CEO),
Mediterranean Shipping Company (USA) Inc. (MSC)
Soren Toft is currently serving in the capacity of Chief Executive Officer (CEO) at MSC Mediterranean Shipping Company. He has previously served as Chief Operating Officer and Member of Executive Board for A.P. Moller - Maersk. Soren is an alumnus of the prestigious IMD Business School.
News mentions
In his keynote speech at the London International Shipping Week (LISW21) conference, held at the International Maritime Organisation (IMO), Soren Toft, CEO, MSC Mediterranean Shipping Company, discussed the current economic environment, the pressure the whole supply chain is facing and how the industry is evolving to ensure growth in a disrupted world. Emphasising shipping's role as the backbone of global trade with a huge influence on the global economy, Soren explored the current state of the market, how MSC reached this point, and how international shipping can continue to evolve to deliver world trade in a reliable, smart and sustainable manner. Shipping is a force for good "We need to keep explaining the real story that shipping is a force for good that has made trade affordable for decades and created prosperity around the world," Soren said. "Producers who in the past could only serve a local market now have the entire world at their feet." Soren underlined that the shipping sector needs to improve reliable service for customers, digitise operations for efficiency and create digital solutions to meet customer demands, as well as continue to invest in decarbonising global trade. Supporting decarbonisation MSC supports the proposed creation of a global multi-billion-dollar decarbonisation fund Referring to commitments by MSC and other shipping lines to reach net-zero CO2 emissions by 2050, Soren reiterated MSC's support for a global market-based measure, potentially incorporating carbon pricing, that could help catalyse the urgently required development at the scale of zero-emission marine fuel solutions from energy companies. MSC also supports the proposed creation of a global multi-billion-dollar decarbonisation fund, overseen by the UN IMO, to provide financial capital for R&D. Panel participation After the keynote speech, Soren participated in a panel with other distinguished speakers, including the UN IMO Secretary-General Kitack Lim and International Labour Organisation Director-General Guy Rider to discuss disruptions in global trade and the critical challenges and emerging opportunities that the industry is facing moving forward. Supporting the seafarers and investing in infrastructure and information-sharing were among the themes cropping up during the panel. During his remarks, Soren expressed gratitude to all the people working in shipping and logistics who have done a remarkable job in keeping economies supporting the livelihoods and needs of others.
MSC Mediterranean Shipping Company (MSC) and Shell International Petroleum Company Limited (Shell) have agreed to work closely together to help accelerate the decarbonisation of the global shipping sector. The long-term memorandum of understanding will help MSC and Shell to play enhanced roles in the energy transformation of shipping, as developers and early adopters of innovative technologies and fuel solutions. The companies plan to develop a range of safe, sustainable and competitive technologies that can reduce emissions from existing assets and help to enable a net-zero emissions future for shipping. Low-carbon solutions Bud Darr, EVP Maritime Policy and Government Affairs, MSC Group, said: "MSC's efforts to decarbonise include strong partnerships with a range of companies across the industry. This partnership with Shell is a great example of the type of commitment that is needed to catalyse low-carbon solutions for the shipping sector." "To reach that ultimate goal of complete decarbonisation, we must look at a set of solutions. We need significant advances in research and development and fuel development. MSC welcomes partnerships like this with Shell that are designed to facilitate cross-sector information sharing and prove how collaboration is key in defining the best pathway to a net-zero future," said Mr. Darr. Energy efficiency technologies Partnering with our customers to develop new technologies and fuels will help accelerate progress" Melissa Williams, President, Shell Marine, said: "Shell wants to play a central role in the transition to net-zero. Partnering with our customers to develop new technologies and fuels will help accelerate progress. Combining MSC's experience as one of the world's largest shipping companies with Shell's expertise as a global energy supplier will help bring about effective solutions for this vital part of the world economy." Shell and MSC have worked together over the last 10 years on projects, including bunkering biofuels and trialling very and ultra-low sulphur fuels. MSC and Shell technical and commercial teams will collaborate to develop and deploy net-zero solutions such as zero-emission fuels of the future and the technologies that will enable them, including fuel cells, with the ambition of contributing towards a zero-carbon flexi-fuel concept vessel. They will also work together on energy efficiency technologies, including digital services and platforms. Strategic policy issues The partners continue to envisage a range of fuel solutions on the route to a net-zero future and are also exploring options such as hydrogen-derived fuels and the use of methanol as a marine fuel. Both companies have been exploring the significant potential benefits of progressing from fossil-based liquefied natural gas (LNG) to bio-LNG or synthetic variants. Together, the partners will explore opportunities for MSC to use LNG in its fleet, as the lowest emissions fuel widely available today. They will also consider future pathways, including methane-slip abatement technologies that will further bring down LNG's emissions. The partnership also offers an opportunity for Shell and MSC to work together to engage the industry and its stakeholders on strategic policy issues, bringing their dual perspectives with the purpose of enabling constructive dialogue and to accelerate decarbonisation in the sector.
MSC Mediterranean Shipping Company has joined other carriers in reiterating support for a global R&D decarbonisation fund and also in backing a potential worldwide market-based measure that would include carbon pricing. On top of MSC's own substantial efforts to boost fleet energy efficiency and trial a range of new fuels and technologies, specific global initiatives are required to help the shipping industry decarbonise, according to MSC Mediterranean Shipping Company's CEO Soren Toft. Need for global decarbonisation initiatives Soren Toft said, "Some form of global market-based-measure, incorporating carbon pricing, could help the industry to decarbonise by reducing the price gap between fossil fuels and zero-carbon fuels as they become available. At the same time, despite our huge investments into our fleet and operations, scalable long-term solutions simply do not currently exist for us to deploy on our ships." He adds, "There is a gap in R&D to bring these alternative fuels and technologies to the market and the industry wide research fund will help us achieve the UN IMO's policy targets." Need for a range of alternative fuels The industry needs a range of alternative fuels at scale and needs them urgently Today, the only commercially available options to significantly reduce emissions from the shipping industry at scale are: improving energy efficiency, LNG and biofuels. While MSC believes that these are crucial elements to consider as part of the energy transition, these options alone will not provide a long-term or full solution. Logistical and technical issues must be solved before new fuels can be scaled up for the shipping industry. The industry needs a range of alternative fuels at scale and needs them urgently. The main challenges now are to determine the right combination of new fuels and technologies and to implement viable industry-wide proposals to invest in R&D to achieve those goals, and, ultimately, the zero-carbon future. Support for proposal for R&D fund MSC Mediterranean Shipping Company, therefore, joined an industry call to action to UN IMO member states to support the proposal for an R&D fund that would help catalyse new technologies and zero-carbon fuels to decarbonise the industry, in an open letter by CEOs of 17 members of the World Shipping Council on 3 June. The International Maritime Research and Development Board (IMRB) will be a USD 5 billion programme, first of its kind, and governed by the IMO, to coordinate and to raise money for research & development to lower emissions. Decarbonising the shipping industry Decarbonising the shipping industry is a battle that is very important to win. Only with options at scale for commercially-viable low or zero-carbon vessels, can carbon pricing be a truly effective tool to catalyse the shift towards a zero-carbon future for international shipping.
Experts sections