Cummins Maritime Prime Movers
(10)
Browse Maritime Prime Movers
Prime mover products updated recently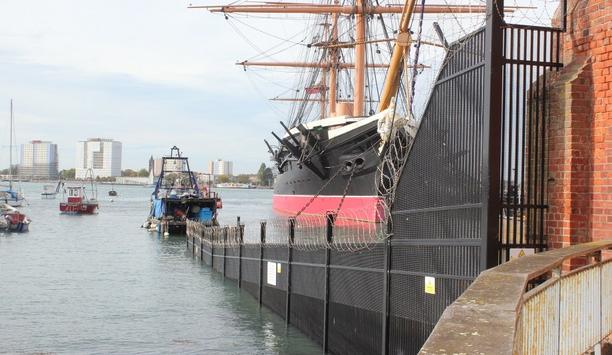 Running a tight ship on port security around the UK
Ports around the UK continuously command media attention, and most recently, the ongoing disruption to supply chains globally has had a great impact on the day-to-day running of our ports. One example is Felixstowe, the UK's largest container port, which has been forced to turn away ships from Asia because of a lack of capacity. The severe lack of HGV drivers is adding to the problem too. It has been reported that the amount of time goods spend inside Felixstowe port, known in the industry as 'dwell time', has doubled since last year from 4.5 days to 9. High-gain strategy There are plans in play to increase the number of ports in the country in the coming years. This was unveiled in the March 2021 Budget, where according to Chancellor Rishi Sunak, sites including Liverpool and Hull are becoming special economic zones, expected to 'exemplify the future economy.' Maritime freight cargo theft continues to be a low-risk, high-gain strategy for organised crime gangs Despite more than 90% of the world's goods being shipped by sea, maritime freight cargo theft continues to be a low-risk, high-gain strategy for organised crime gangs. Reported thefts are on the rise, with criminals responding and changing their behaviour to adapt to COVID lockdown measures. More recently, 'hook up' thefts, whereby perpetrators steal entire loaded trailers from premises have been taking place, underlining the need for physical barriers to protect goods and assets. Harsh coastal environment There's an urgent need to ensure the perimeter security selected to protect these ports from opportunistic criminals is robust enough to deter attack, and also withstand the inevitable wear and tear that the exposure to the harsh coastal environment will cause. Safety and security issues need to be carefully managed to protect property, cargo, and lives at sites where shipping delays are commonplace. While there are measures in place to ensure security at ports, more needs to be done to provide adequate levels, to keep pace with upcoming growth plans. Specifying robust security measures for maritime sites can be challenging - keep reading for our key considerations. Perimeter security projects The best suppliers will advise on what's needed to meet certain standards As with all perimeter security projects, the process should begin with a thorough assessment of the site. This will flag important considerations including the choice of aesthetic and will help decipher the best suited security barriers for the site. Make a conscious effort to ensure you're meeting the safety and sustainability compliance requirements. The best suppliers will advise on what's needed to meet certain standards, so if in doubt, ask the experts. Next, consider the lifetime value of the specified products. Opting for durable and high quality materials will guarantee longevity, and help mitigate budgetary cost pressures later down the line. For ports and coastal environments, marine coatings are worth investigating. These will have been specifically designed to provide a long lasting, tough coating for exterior applications. Typical airborne pollutants In addition to being more durable in adverse weather conditions and salt spray, the marine coat is also resistant to stress cracking, detergents, and typical airborne pollutants. These properties ensure excellent adhesion to the metal substrate without the need for a separate primer. Whatever the application, marine coat has undergone long-term field tests to prove that it can provide: A long life with superior corrosion and abrasion protection. Excellent grip, feel, and electrical insulation. Resistance to chipping and attack from light, pollutants, chemicals, and vandals. An attractive, environmentally friendly finish. It is also worth doing your research and looking into more innovative products on the market. Tamper-proof panel connectors with fixings on the secure side of the fence provide a simple solution for securing mesh panels to posts that is often overlooked. Piezoelectric sensor cable PIDS are a discreet security measure and are ideal when used as part of an integrated security strategy One project we worked on recently in this industry was for Tilbury, here a fence-mounted Perimeter Intrusion Detection System (PIDS) was specified and consisted of a piezoelectric sensor cable. This is attached to the fence, and detects attempts to cut, climb, or vandalise the system, sending audible signals and vibrations to a seismic analyser. It has exceeded the required standards for tests by UK Home Office and other Government tests for reliability, false alarms, and detection, and is approved for use on CNI and HM Prison sites. The Jaktronic PIDS can be installed on most types of security fencing, including chain link, welded mesh, and vertical bar railings, to provide early warning of any intrusion attempt. The system also has no topographical limitations. PIDS are a discreet security measure and are ideal when used as part of an integrated security strategy as a highly reliable form of detection. Combining perimeter fencing Investing in the longevity of the chosen security fencing will also save money on costly repairs and deterioration in the long term. Ongoing maintenance of fencing and gates must be regular and thorough, particularly in maritime environments. Ongoing maintenance of fencing and gates must be regular and thorough We often refer to an integrated approach to security, and combining perimeter fencing with additional surveillance and alarm technology where required will help achieve this. Systems combining security fencing with CCTV cameras, and anti-intrusion detection alarms and monitors are recommended to provide a secure holistic perimeter security solution. Robust security measures Perimeter fencing will only ever enhance a security strategy, and when specified correctly, alongside electronic security systems, it will create a robust level of physical protection, making the site far less appealing to intruders. Consulting with manufacturers will aid a full understanding of the available solutions. We advise investing time in making use of suppliers' website information, product videos, NBS Source, and expert advice. With valuable and essential goods passing through our ports daily, robust security measures must be installed. This will help to ensure the facilities continue to run smoothly and reduce delays.
Overcoming the challenges faced in supply chains
In recent months, COVID-19 has put incredible pressure on global supply chains. But it's not just the pandemic that is causing unforeseen pressure on the UK supply chain. We have an ageing infrastructure, a chronic HGV driver shortage, record-high prices and record low space availability on sea freight options, new rules in trading with the EU, and in addition, a UK-wide shortage of warehousing capacity. While we have had to stay at home, online shopping has peaked and an increasing amount of goods have been transported across the globe. According to UNCTAD, maritime logistics represents 90 percent of the world supply chain. Therefore, ports are an integral part of global trade. Ensuring uninterrupted supply The global freight market is under extreme pressure at the moment, and port congestion results in container vessel delays which might lead to demurrage charges for cargo owners. These are genuinely unprecedented times, requiring decision makers across a wide variety of sectors to think hard and think differently when it comes to ensuring uninterrupted supply throughout peak season and beyond. A multi-modal approach can meet the client's needs in the best way allowing them to react to change A multi-modal approach can meet the client's needs in the best way allowing them to react to change and automatically make amends to the plan, in accordance with the issues being faced. However, end-to-end supply chains rely on assets and you're only as robust as the amount of ships and/or operators involved. The industry has faced many challenges with Brexit, Christmas, COVID-19 and the Suez Canal and although some can be seen as isolated incidents, they have happened and they will again. Improving any breakdowns It's difficult to prepare for the unknown and when it might happen but I think operators have a great way of gathering the data following these events and use it to improve any breakdowns in the chain in preparation for if there's a next time. As a result of the pandemic, shipping companies took ships out of the sea due to reduced demand but it's interesting that demand is now increasing and yet the numbers of ships back out at sea hasn't increased alongside. The cost of using ships has rocketed - one customer importing from Japan used to pay £900 per container, now it's £7,000 and even £14,000 from China. Port-centric warehousing We really need everyone working together to benefit all parties - it's very one-sided at the moment So, we're seeing prices remaining high with fewer ships operating - what incentive do operators have to get more ships back out onto the water and get back to where they were, when their income is healthy with reduced numbers? We really need everyone working together to benefit all parties - it's very one-sided at the moment but I understand that companies could be remaining cautious with a fast return to pre-COVID while the pandemic is still impacting life. Looking ahead, I think autonomy is going to be huge and we'll see the reliance on trained operatives being removed. Autonomous shipping is already being trialled and of course, the capabilities of drones is only going to improve in the future. Whilst there is no silver bullet for the combination of complex challenges we face, one suggested approach is to put port-centric warehousing at the heart of your UK distribution strategy. National rail infrastructure The port-centric model is very simple. Rather than transporting your goods hundreds of miles inland to primary distribution centres, the storage facilities are located close to, or within key ports. By doing so, you take costly, time-consuming links out of the supply chain, replacing them with seamless, simple solutions from ship to doorstep. Another option to consider, which again takes links out of the supply chain, is to utilise the rail network within the port for onward transportation. We're fortunate at Solent Gateway to offer a dedicated rail link which is connected to the national rail infrastructure and can provide a direct route for freight whilst reducing traffic on the roads. At Solent Gateway, we are committed to solving customers' supply chain challenges and support businesses that seek facilitation of logistics hubs, business parks, storage, sea to rail, sea to road, automobile, project cargo, general cargo, dry bulk and break bulk.