Sami Vepsäläinen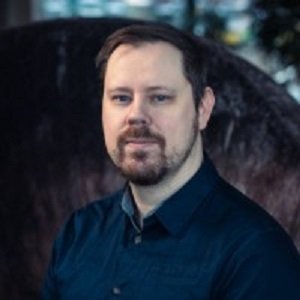 Sami Vepsäläinen
Chief Operations Officer,
Hypercell
Sami is the Co-Founder & Chief Operations Officer at Hypercell along with being the CEO at Xtendedmusic Agency ltd. Before he worked as Festival Promoter & Coordinator at Weekend Festival and Marketing Director at RL Concerts Oy. Sami completed his education from Haaga-Helia University of Applied Sciences.
News mentions
Hypercell's IoT platform uses Bluetooth signal sensors to collect data on people volumes, dwell times, and flows in indoor and outdoor locations. The collected data is anonymous and GPDR compliant. "Our platform combines the hardware and software needed for a complete IoT solution that has proved its value across a range of industries. We see great potential in the maritime industry in terms of enhancing people flows and safety onboard and in terminals as well as helping to make shipyards safer," says Sami Vepsäläinen, Chief Operations Officer at Hypercell. Monitoring passenger flow via tags Installed on a cruise ship, Hypercell's sensors can monitor passenger flows and trigger notifications to take action if areas become over-crowded, thereby increasing infection risks during a pandemic. Safety concerns can be further alleviated by the creation of named tags for all passengers or employees. The tagging feature can be added to each cabin card, enabling the faster evacuation of passengers in an emergency" "On a cruise ship, the tagging feature can be added to each cabin card, enabling the faster evacuation of passengers in an emergency." "At a shipyard, named tags could save workers' lives in the case of a fire. Our technology could quickly locate the tagged employees working on the different decks of a large vessel and guide their evacuation via the safest routes," Vepsäläinen explains. Optimising flow of people Several cities are using Hypercell's IoT platform to optimise people and traffic flows as they move towards a digital and more environmentally friendly future. Shopping centres and other retail venues optimise their layouts and sales efforts based on the real-life data and movement patterns delivered by the platform. "Big cruise companies and terminal operators could also utilise the data straight from our interface and bring it into their systems. It is also possible to add a wide range of other sensors to the Hyperunit sensors to gather more information about the maritime environment under observation," says Vepsäläinen.
Experts sections