Automated Identification Systems (AIS)
(25)
Browse Automated Identification Systems (AIS)
Automated identification system (AIS) products updated recently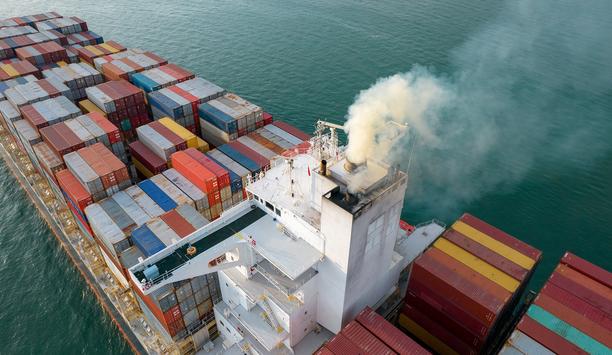 How the maritime industry is working to lower carbon emissions
The maritime industry is not covered by the Paris climate agreement, which seeks to limit global warming to well below 2 degrees Celsius compared to pre-industrial levels. However, carbon emissions from maritime activities account for 2 to 3% of total global warming potential (GWP) worldwide, and the share is likely to increase in coming years, approaching 17% of CO2 emissions by 2050. The International Maritime Organisation (IMO) and its Marine Environment Protection Committee (MEPC) is tasked with regulating carbon usage in the maritime industry and has established aggressive goals – both near-term and long-term – to ensure carbon emissions from the maritime market decrease by at least 40% in 2030 (compared to 2008 levels), and by at least 50% by 2050. MEPC has new emissions reduction and efficiency requirements taking effect in 2023. Measures to reduce carbon emissions Binding across its 170 member states, IMO has adopted mandatory measures to reduce emissions of greenhouse gases under its pollution prevention treaty (MARPOL). The Energy Efficiency Design Index (EEDI) is mandatory for new ships, and the Ship Energy Efficiency Management Plan (SEEMP) is required for all ships. The Sustainable Shipping Initiative (SSI) is a multi-stakeholder initiative to improve the sustainability of the shipping industry in terms of social, environmental, and economic impacts. Founded in September 2010, SSI has 15 members spanning the shipping value chain, from charterers, shipowners and operators, to shipyards, banks, classification societies, and technology companies. Poseidon Principles Poseidon Principles are consistent with efforts of the IMO to reduce shipping's total annual greenhouse gas emissions The Poseidon Principles establish a framework for banks and financial institutions to assess and disclose the climate alignment of ships to provide guidance and promote responsible environmental stewardship. The Poseidon Principles, signed by 20 financial institutions representing over $150 billion in loans to the shipping industry, are consistent with efforts of the IMO, seeking to reduce shipping's total annual greenhouse gas emissions by at least half by 2050. Decarbonisation goals Some shipping companies are already setting individual decarbonisation goals beyond the IMO's target, driven by their customers' desire to reduce their global carbon footprint. The intensity of emissions has decreased somewhat in recent years because of larger ship sizes and slower traveling speeds. Interim solutions to lower carbon emissions include the use of liquefied natural gas (LNG) as a shipping fuel, which produces less carbon than the oil commonly used. LNG can also be less expensive but is not seen as a permanent solution because it still emits carbon. FuelEU Maritime initiative Global maritime technology networks promote the adoption of low-carbon technologies The European Commission has launched the FuelEU Maritime initiative, seeking to increase the use of sustainable alternative fuels in European shipping and ports. The European Union also seeks to include the shipping industry in a mandatory cap-and-trade carbon market, a so-called emissions trading scheme, as early as 2022. Also, the global maritime technology network (GMN), funded by the European Union, is a network of Maritime Technology Cooperation Centres (MTCCs) in Africa, Asia, the Caribbean, Latin America, and the Pacific. They seek to develop national maritime energy-efficiency policies, promote the adoption of low-carbon technologies and establish voluntary pilot data collection and reporting. Carbon Intensity Indicator (CII) ratings Scope ESG Analysis, a German credit rating, and analysis firm has launched a database to display Carbon Intensity Indicator (CII) ratings for the world's commercial maritime fleet. Including 70,000 vessels, the Ship Review database provides transparency into each ship's environmental, sustainability, and reliability/safety performance. The CII rating system seeks to assist the maritime industry in reducing greenhouse gas emissions, measuring a ship's operational efficiency in grams of CO2 emitted per deadweight tonnage and nautical miles travelled. Based on 2020 data, more than a third of the world's fleet could fail to meet upcoming restrictions. GreenVoyage2050 Project The International Maritime Organisation is executing the GreenVoyage2050 Project through the Project Coordination Unit (PCU). The project seeks to help developing countries in their efforts to reduce greenhouse gas (GHG) emissions from ships. Longer-term fixes to lower greenhouse gases include a need for zero-carbon fuels and technologies Phase one of the project, signed with Norway in 2019, is currently underway. Phase one of the GreenVoyage2050 Project is scheduled to run until May 2022. Longer-term fixes to lower greenhouse gases include a need for zero-carbon fuels and technologies; however, they are not currently available at the size, scale, or price the industry needs for broad adoption. New fuels will need to be developed, along with new propulsion systems, upgraded vessels, and a new global refueling network. Need for zero-emissions technologies New zero-emissions fuels and technologies on the horizon include batteries, sustainable biofuels, green or blue hydrogen, and their derivatives such as ammonia and methanol. Blue hydrogen is produced from natural gas by splitting molecules into hydrogen and carbon dioxide and capturing and storing the CO2. Green hydrogen is produced by splitting water through electrolysis and powering the process using renewable electricity sources such as wind and solar. However, zero-carbon technologies are far more expensive than current bunker fuel oil. A wide variety of global stakeholders are involved in trying to lower the impact of maritime's carbon emissions on climate change. The maritime industry's 2 to 3% impact may seem small, but the share could increase over time unless the industry continues to take action.
Cruise industry receives lifeline from Finnish pioneers in safety innovation race
The cruise industry has received a vital lifeline in its bid to safely set sail once again. Several pioneering Finnish businesses and organisations have developed new, innovative safety approaches for the sector to adopt, in response to new post-pandemic measures. These new initiatives and research projects are set to bring the industry back from the brink and ensure a safer and successful cruise experience for all. Undertaking health and safety measures Expectations surrounding cruises today have changed beyond all recognition in the wake of the COVID-19 pandemic. Whilst the safety and wellbeing of passengers and staff has always been a top priority for the industry, its recovery depends on taking health and safety measures to a new level, to drive stability and sustainability in the challenging years ahead. Since the onset of the COVID pandemic, Finnish research organisations and companies have led the charge in responding to the industry's call for new solutions to support its resurgence. With viable options showing what is possible, the future of the industry looks bright and secure. Healthy Travel project Researchers collaborated with cruise companies to find ways of improving health and safety on cruise ships The Healthy Travel project[i] is one such initiative: researchers collaborated with cruise companies, shipyards, and subcontractors to find ways of improving health and safety on cruise ships and in terminal buildings. Researchers in cell biology and industrial management created models to analyse passenger flows on vessels of different sizes and developed processes and procedures to minimize infection risks. To further understand the role of breathing, coughing, and sneezing in spreading COVID-19, researchers from Tampere University, VTT Technology Research Centre of Finland, and the Finnish Institute for Health and Welfare created a robot head [ii] prototype as part of the AIRCO research project. Air purification techniques The initial aim of the robot was to support the design and planning of all kinds of indoor spaces, including ships and terminals, and to measure the effectiveness of masks, ventilation, and air filtration and purification solutions in preventing the spread of viruses. Ensuring indoor air quality (IAQ) is also a crucial factor for minimising infections among passengers and crew. To support the need for better air purification techniques, interior accommodation provider ALMACO partnered with Genano [iii] to provide the marine and offshore industry with advanced air decontamination technology that removes airborne impurities of all sizes, including microbes and the novel coronavirus. Developing solutions for material flow on ships KONE researched with several cruise line companies to develop solutions for people and material flows on ships In addition to air quality, the flow of people and material can have a huge impact on the transmission of airborne viruses. KONE [iv], a global pioneer for marine elevators and escalators, conducted intensive research in partnership with several cruise line companies to develop new solutions for people and material flows on ships while improving health and safety on board and in the terminals. This involved collecting data with sensors installed on ships, timing activities, and conducting interviews with passengers and crew members. In the same vein, an IoT platform from Hypercell[v] uses Bluetooth signal sensors to collect data on people volumes, dwell times, and flows in indoor and outdoor locations. Innovation is key Innovative approaches are the way forward for the industry to get back on its feet, but with so much at stake, these next steps are crucial to get right. Accurate data, insight, and new techniques will play a key role in moving forward, as Timo Pakarinen, managing director for KONE's marine business explains, "Any changes on cruise ships must be fact-based and commercially viable solutions because the investments required are so large." Supporting cruise industry recovery "Collaborative research projects such as these, which have been initiated and funded by Business Finland, will continue to produce innovations and technologies to support the recovery and future viability of the cruise industry for many years to come." "Finland now offers leading technologies and solutions focusing on indoor air quality, passenger flows, safety protocols, and touchless solutions. The insights gained from this vital research are also contributing to the design of new cruise ships," says Ulla Lainio, Head of Marine & Ports Global Industry Team at Business Finland.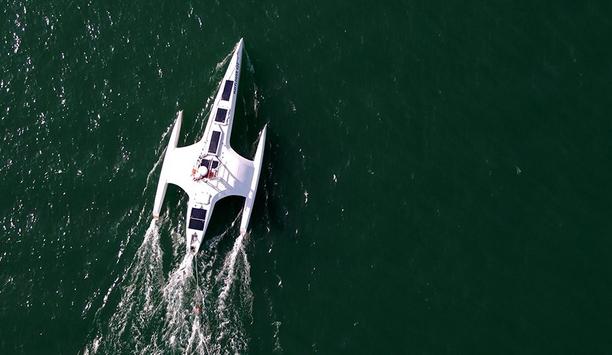 Addressing the challenges and reaping the value of autonomous ships
The Mayflower departed from Plymouth, United Kingdom, this June with the intent of retracing the route of its famous historical namesake. The difference is that, in the case of the modern Mayflower, there was nobody on board the vessel, which operates autonomously. The vessel is able to assess the current environment, identify and avoid hazards, and maintain situational awareness using the ship's edge computing technology. The Mayflower Autonomous Ship (MAS400) is a project of the marine research non-profit ProMare, incorporating IBM automation software. It uses artificial intelligence (AI) and solar energy, providing a platform to enable deeper understanding of issues such as climate change, ocean plastic pollution, and conserving marine mammals. Complex computer technologies The initial voyage of the Mayflower Autonomous Ship came to an end three days later when a mechanical problem developed with the ship's generator. Over the course of the journey, MAS400 cruised at an average speed of 7 knots and covered 450 nautical miles in a west-southwest direction, according to ProMare. Plans are for MAS400 to return to the water and resume tests and long-range trials within weeks Ironically, it was a hardware component that ended the trip and not directly related to the complex computer technologies that enable the vessel to operate autonomously. Plans are for MAS400 to return to the water and resume tests and long-range trials within weeks. The innovation that drives the MAS400 project is also enabling a worldwide trend toward autonomous shipping technologies, which are poised to revolutionize the trade sector by increasing sustainability and minimizing vessel collision. Remotely controlled ships When discussing automation in the maritime sector, it is useful to consider the various degrees of autonomy. In addition to the traditional 'manned' approach, an automated ship might run pre-programmed software to analyse conditions. Alternatively, a fully autonomous ship can analyse data to calculate the consequences and risks and make independent decisions. The transition from manned to fully autonomous is likely to occur in degrees in the coming years. At the first stage, ships may be equipped with automated processes and support for human decision-making. More automation helps to reduce mental workload for the crews and increase their productivity. At the next level, remotely controlled ships may be deployed with crews on board. The crews could ensure safety of entering and departing a port, with the ocean passage more automated. Collision avoidance methods The crews may be eliminated, and the ships operated completely by remote control Alternately, the crews may be eliminated, and the ships operated completely by remote control. The final stage is fully autonomous ships, which include the ability to determine actions and make decisions independently. Advantages of autonomous shipping include less possibility for human error, lower crew costs, safer treatment of aquatic life, and better fuel efficiency. Current collision avoidance methods do not adequately compensate for human error, which would not be a problem with broader adoption of autonomous ships. On-board computer systems can deploy AI and machine learning to collect and crunch data on position, speed and route to more accurately address the risk of collision. Collision avoidance systems have been developed by companies such as Orca AI and Fujitsu Laboratories. Monitoring fleet movements The degree of autonomy will vary based on the types of trade and trading patterns Implementing the technology will require a large capital investment, both in the ships themselves and in onshore operations centres to monitor fleet movements. With no crew at all on board, maintenance issues of moving parts will be a challenge on long voyages. Desirability of autonomy varies by the application. For example, a small inland and coastal craft might be more easily automated than a large trans-Atlantic container ship. How soon will autonomous ships be the norm? It is likely to be within the next several years. For example, the Yara Birkeland is an inland electric container ship that is likely to be fully autonomous by 2022. Broadly speaking, the degree of autonomy will vary based on the types of trade and trading patterns. Looking long-term, there is a need for an in-depth cost and benefit analysis of the technology, which will pave the way for broader adoption.