Allweiler Marine Pumps (Auxiliary)
(14)
Browse Marine Pumps (Auxiliary)
Pump (auxiliary) products updated recently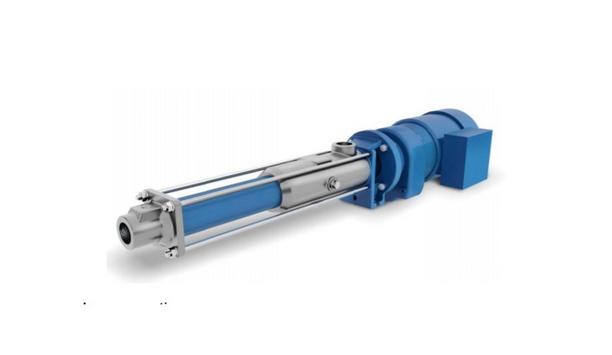 Allweiler AEB-DE pump series conserves space while dosing accurately
Allweiler launches the next-generation AEB-DE progressing cavity pump series of four pump sizes that share one installation footprint and are capable of bi-directional flow. Combining proven features from two dosing pump ranges with newly optimised rotor and stator geometrics, Allweiler customers benefit from the utmost in accurate dosing of high viscosity and particulate-filled fluids in one compact, versatile series. Standardising process made simpler In addition to simplifying pump selection and the quote process, the space-saving modular setup of the Allweiler AEB-DE dosing pump series makes standardising simple without regard for required flow rate or fluid characteristics. Skid builders will simply outfit the installation space for the specified pump according to the operating data provided. This flexibility facilitates future variations in needed flow rates with simple changeouts of conveying elements. No cost-intensive refurbishments or adjustments to piping are necessary. "Pump skid builders and their customers need and expect more than stable pump performance and accurate dosing capabilities," said Daniel Stirpe, Vice President, CIRCOR Industrial Pumps EMEA & APAC. "Today cost-effective pricing and reasonable delivery times to position their customer for market success are just as important." Benefits AEB-DE series provides benefits that position customers for flexibility, efficiency, safety, and uptime features Going beyond the expected reliable pump performance accurate dosing capabilities, the AEB-DE series raises the bar with incremental benefits that position customers for success with flexibility, efficiency, safety, and uptime features. The innovative design of the new suction casing has three additional closed drillings that can be used for various functions. Customers have the ability to fill the pump, drain it, or install additional auxiliaries if needed. In addition, the new design of the casing ensures permanent flushing and cooling of the seal as it is located in the flow of liquid. Due to this, the pump can also be installed vertically without any risk of seal failure. To further ensure safe plant operation and preventable breakdowns or damage to the pump, the AEB-DE series can be upgraded with smart dry running protection or a pressure sensor. Applications in various industries The AEB-DE pump series delivers reliable high volumetric efficiency for all of the following dosing needs: Pulp & paper: Additives, PVOH, Sizin Optical Brightening Agent, Starch, Dye, Polymer Marine: Oily Water, Urea, Bilge, Seawater General industry: Caustic Soda, Glycol, Paint, Glues, Sealants Chemical processing: acid, leachate, catalysts, condensate, additives Mining: polymer, tenside, catalyst Food: oil, sauce, chocolate, liquor Power: urea, waste oil, slop oil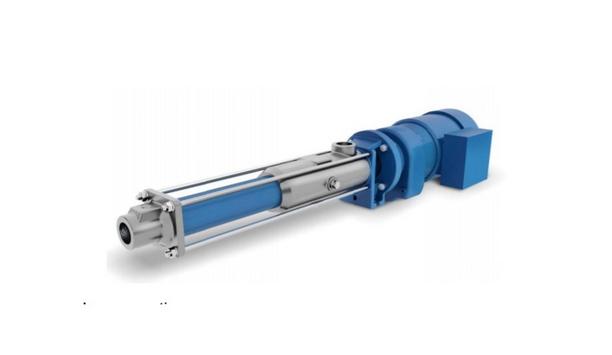 Allweiler to introduce new dosing pump and a practical maintenance solution at Pumps & Valves 2020
Allweiler, a business unit of CIRCOR, will exhibit at the Pumps & Valves trade fair in Dortmund, Germany February 12th and 13th 2020 (Hall 6, Booth R19-6). Highlights of their exhibit will be the new AEB-DE dosing pump with an extremely flexible and space-saving design as well as OptiFix™, a next-generation progressing cavity pump, designed to reduce service costs. Allweiler's team of experts will demonstrate its functionality by guiding visitors through five easy steps to dismantle the pumps. Reduced maintenance and service With its quick-change design, the OptiFix progressing cavity pump is valued for its ability to save time and money. Its new service solution offers the shortest average repair time in its class. This results in less downtime; reduced maintenance and lower service costs. OptiFix can reduce service times by as much as 85%. Due to its patented design, this pump can be serviced, repaired, and retrofitted in a fraction of the normal time. The pump's rotor and stator can be removed without dismantling the discharge and suction casings. "If combined with the patented ALLDUR® stator, service life can be increased by as much as five times," according to Jannik Röben, Director of Sales in Germany. Pump advantages The AEB-DE dosing pump exhibits a modular design and has the same installation dimensions for all sizes The AEB-DE dosing pump also has a number of advantages. It exhibits a modular design and has the same installation dimensions for all sizes. This opens up new opportunities for standardisation, easier stock-keeping, and straightforward adaptation of pump capacity. The pumps are delivered with high-quality stainless steel casings as standard so they can be used universally. Its vertical installation option also allows users to design flexible and space-saving systems. Advanced pumping elements and the resulting optimised clamping give AEB-DE high dosing accuracy and stable performance curves. Reduces operating costs The IN-1000 Condition and Operation Monitoring System will also be on display to show visitors how they can improve safety and simultaneously reduce operating costs. IN-1000 is available with ATEX certification for EX zones. CIRCOR's comprehensive selection of pumps, valves, controllers, and services from leading brands allow it to serve a wide range of user markets and sales regions. RTK valve In addition to a variety of pump solutions, CIRCOR will also exhibit RTK, a feedwater valve with an integrated freewheel that was specially designed to protect feedwater pumps from cavitation. This unique valve serves two purposes: to act as a feedwater control valve and to provide a bypass function to protect the pump from damage. The feed water valve has a hardened trim that resists wearing for lower overall maintenance costs and extended pump service life.
Allweiler SNA™ plug-and-play pumps set new standard for API 676/682 lube oil applications
CIRCOR has launched the Allweiler SNA™ series of customisable three-screw lube oil pumps for diverse API 676/682 applications. The Allweiler SNA series allows for customised setups in any of 12 ways, a choice of foot or flange mounting schemes, and the ability to adjust inlet and outlet positions at a moment's notice. Plug-and-play solution The Allweiler SNA pump is available in a bare shaft version but also as an aggregate solution "Allweiler SNA is a pump solution that adapts to your design, rather than making your design adapt to it, setting a new standard for API 676/682 applications," said Daniel Stirpe, Vice President CIRCOR Industrial Pumps EMEA & APAC. "Using screw connections with two different flanges for the inlet and one for the outlet instead of welded connections, and intuitive pump feet, the German-built Allweiler SNA becomes a plug-and-play solution for connecting to lube oil applications with unprecedented ease." Applications The most common applications for the Allweiler SNA series include: Compressors, turbines, and large scale pumps Refineries (gas compressors, gearboxes) Power plants (oil cooling, emergency, and bearing pumps) Easy maintenance and performance The Allweiler SNA pump is available in a bare shaft version but also as an aggregate solution complete with baseplate, coupling, lantern, and motor. Built to API 676 guidance, the self-priming pump features 100 percent steel spindles and housings to safeguard performance even under extreme operating conditions. Sealing variants include a high-quality mechanical seal in the standard version. When more demanding applications call for the seal to have functions such as connecting additional sealing systems, leakage draining, easy maintenance, and flagship reliability, Allweiler offers two compact cartridge seals corresponding to API 682.