Caroline Wu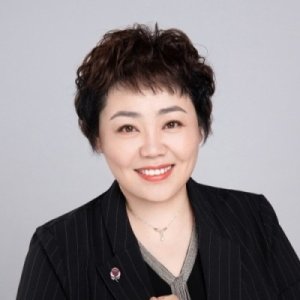 Caroline Wu
Managing Director, Greater China,
A.P. Moller - Maersk
Caroline Wu is presently working as the Managing Director of Greater China at A.P. Moller - Maersk. Prior to her current role, she was the managing director of North & Central China Cluster, East & West China Cluster, head of sales in East China Cluster, director of the customer service in East China Cluster and more. Caroline holds a Bachelor's degree in International Shipping Management from Dalian Maritime University.
News mentions
China Unicom Digital Tech, the subsidiary of China Unicom, the global leading telecommunication service provider, announced its partnership with TradeLens to enable its official commercialization in China, and ensure the provision of a fully integrated, real-time and consistent view of logistics data for containerized freight around the world. TradeLens is a blockchain-enabled digital container logistics platform, jointly developed by A.P. Moller - Maersk and IBM. Collaboration China Unicom Digital Tech will host and operate TradeLens in the Chinese Mainland As part of the collaboration, China Unicom Digital Tech will host and operate TradeLens in the Chinese Mainland, making it available to global exporters and importers in China, along with other supply chain partners. The China market is huge, with Maersk estimating that one in three export containers is exported from China and one in six imported containers is imported into China. As a result, the partnership connects the world's second-largest economy to the TradeLens platform, further enhancing the network coverage of TradeLens global services. Building an efficient logistics network Mr. Haifeng Chen, President of China Unicom IoT Research Institute and Vice President of China Unicom Digital Tech said, "This year marks the inaugural year of the 14th Five-Year Plan. As a major use case in the critical digital transformation period, the upgrade towards the digital shipping and logistics industry will facilitate the country to build the dual circulation development pattern." "By joining forces with TradeLens, we may optimise our strength on cyber security, data security and transaction security. Leveraging with IoT, blockchain and other technologies, we will achieve logistics service standardisation, visibility and intelligence, and help build a connected, trustful and highly efficient logistics network." About TradeLens TradeLens brings together data from the entire global supply chain ecosystem including shippers, ocean carriers, terminal operators and intermodal, etc, aiming to replace manual and paper-based documents with blockchain-enabled digital solutions, in order to facilitate digital value transfer. Launched in 2018, the TradeLens ecosystem now includes direct integrations with more than 300 organisations – extending to more than 10 ocean carriers and encompassing data from more than 600 ports and terminals. Already it has tracked over 35 million container shipments, close to 2 billion events and roughly 16 million published documents. Facilitating industry innovations The growing interest in TradeLens is a strong indication of the growing complexity in the container shipping industry "The industry has reached another important milestone with TradeLens now live in China, an economy at the centre of the world's largest trade lanes. Our customers need enhanced visibility more than ever to drive efficiency and resilience and they require digital solutions to handle trade documents to help reduce the disruptions created by the global pandemic. TradeLens will provide new tools to facilitate industry innovation and help our customers accelerate their digital agendas," commented Caroline Wu, Managing Director of Greater China, A.P. Moller - Maersk. Demanding advanced technologies "TradeLens brings together logistics data and digital workflows to improve the efficiency of customer supply chain efficiency," Xin Li, Vice President, Industry Business Development, IBM Greater China Group. "The growing interest in TradeLens from Chinese companies is a strong indication of how the growing complexity in the container shipping industry demands the use of advanced technologies such as blockchain and hybrid cloud to drive greater efficiency in the highly dynamic market."
Experts sections