Sandeep Seth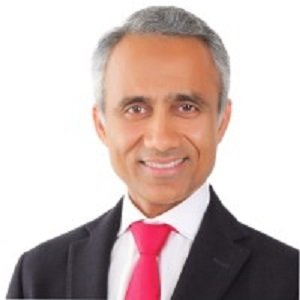 Sandeep Seth
President,
Goltens India Private Ltd.
Sandeep is the President of Goltens Worldwide. Prior to this, he was the Chief Financial Officer at IDEAglobal. Sandeep completed his MBA from Nanyang Technological University.
News mentions
L & S Electric Inc. (L&S), headquartered in Schofield, Wisconsin, has appointed Goltens Company Ltd., Dubai Branch, and Goltens Singapore Pte. Ltd. as value-added resellers (VAR) for the Middle East and the African continent as well as the countries of Singapore, Bangladesh, Cambodia, Indonesia, Laos, Malaysia, Myanmar, Philippines, Thailand, Vietnam, Australia, India, South Korea, Nepal, New Zealand, Pakistan, Sri Lanka, Taiwan. The appointment covers L & S lines of Governor Distributing Valves and Control Manifolds, Governor Hydraulic Systems, and Pressure Accumulators for control of Hydroelectric turbines as well as Static and Brushless AVR/Excitation systems used on both synchronous generators and motors for any applicable rotating equipment. Retrofit solutions L & S product and service offerings bring full turnkey solutions to our customer base" With the addition of L & S' product portfolio to Goltens' existing product portfolio, Goltens can provide full system integration and complete turnkey retrofit solutions for its customers' engine and turbine power plants. Goltens is already established as a leading service provider in these markets including overhaul and refurbishment of prime movers, generators, motors, and balance of plant equipment. By leveraging these combined capabilities, and the addition of L & S products, Goltens can provide complete service contracts as well as refurbishment and upgrade services. Enhances energy control portfolio Goltens Worldwide President, Sandeep Seth, notes "We are excited to be working with L & S Electric. Strategic representation of L & S products will further consolidate Goltens' Energy Control Solutions products and services." "L & S products fill a gap in our product and service offerings and allow us to bring full turnkey solutions to our customer base. These solutions might include the upgrade of any of the following systems: governor and actuator, independent Overspeed system, complete prime mover safety, and monitoring systems, generator protection, AVR/Excitation, and power management with HMI, SCADA, and balance of plant as required."
The Goltens Worldwide group of companies announced the appointment of Mr. Sandeep Seth as President. Mr. Seth first joined Goltens in 2002 and has steadily climbed the ranks, serving in positions of progressively increasing responsibility. Mr. Seth will continue to serve as a member of the Board of Directors. Mr. Seth has most recently served as Vice President Asia Pacific and Vice President Finance of Goltens Worldwide. In these positions, he has overseen the operational, business development, and financial aspects of the organisation in the Asia Pacific region. Career at Goltens Mr. Seth began his career at Goltens as a Regional Controller Asia, then served as Regional Controller Middle East and the Far East, thereafter as Managing Director Middle East and India, and for a period as Group IT Head. Since 2010, Mr. Seth has overseen all Goltens business units in the Asia Pacific region and has made substantial contributions to the management of operations in the Middle East as well. During this period, his accomplishments included spearheading the reorganisation of the UAE business units to improve results and implementing a strategy for long-term growth. Experience across various industries Mr. Seth has more than 28 years of experience across various industries, including 17 years in the marine and offshore industries. Before joining Goltens, he held various managerial and finance positions in Asia, including serving as the Operations Head Far East and Chief Financial Officer for Global Operations of a large financial research organisation. He is experienced working with companies of international reputation in numerous industries In addition, he is experienced working with companies of international reputation in numerous industries, including manufacturing, technology, and finance in the Far East, Middle East, Europe, and United States. Mr. Seth is a Chartered Accountant and a fellow member of the Institute of Singapore Chartered Accountants (ISCA). He holds an MBA from Nanyang Technical University in Singapore. Working over the recent years Mr. Seth will continue to be based in Singapore for Goltens, where he has developed extensive experience in global operations, finance, strategic partnerships, and joint ventures. Under his leadership focused on the Asia Pacific region, the Goltens organisation has successfully navigated tumultuous market conditions over recent years in the merchant marine, oil and gas, and stationary power industries. Mark Rutkowski, Managing Director and Chief Financial Officer of Goltens Worldwide, stated, "The appointment of Sandeep Seth is the culmination of an extraordinary career at Goltens Worldwide, where Sandeep has proven his dedication, capability, and ingenuity every day, and has earned the respect and trust of the Board, owners and rest of the organisation." "We have been very fortunate to have enjoyed the benefits of his strengths as a leader, operator, strategist, and finance executive over the years. I could not be more pleased to announce this well-deserved promotion of Sandeep to President and am confident that Goltens will achieve even greater success with him at the helm." Continuing the expansion of Goltens Mr. Seth commented, "I am honoured and humbled by the confidence that the Board and owners have placed in me. I look forward to building on the impressive history of Goltens over the last eight decades and its unparalleled reputation in the marketplace while charting a course for the continued expansion of its offerings. I see many opportunities for strategic growth and approach my new position with a deep sense of enthusiasm and optimism."
Goltens' Worldwide Green Technologies Division Asia has announced contracts with NYK Bulk & Projects Carrier Ltd. (NBP) and BW LPG for support in retrofitting a total of 37 vessels with ballast water treatment systems (BWT). The NBP order is for 25 of their bulk carriers. NBP is one of the world's pioneering ocean carriers of project cargo, heavy lift cargo, steel products, and bulk cargo. The company is a subsidiary of NYK, Japan's largest shipping company. The scope of the contract with Goltens includes 3D laser scanning and modelling of BWT systems, delivery of detailed design packages, and installation supervision in the shipyard. BW LPG awarded orders for the same scope of work for the retrofitting of 12 of their LPG carriers. BW LPG currently owns and operates the world's largest fleet of Very Large Gas Carriers (VLGCs). Smart retrofit services Work has already commenced on both contracts. Sandeep Seth, Goltens Vice President for Asia, said, "These are significant orders for Goltens, and we appreciate the confidence both NBP and BW have shown in our capabilities." With the Ballast Water Convention in effect and emissions regulations coming into force in January 2020, Seth reports a marked increase in response from owners and operators. "Goltens' clients are feeling the pressure of regulations, and they need solutions. Demand for fast-track compliance support with Goltens Green Technologies' smart retrofit services is really starting to take off." Goltens Green Technologies has now completed or is in the process of completing, 435 ballast water retrofit projects around the globe, ranging in scope from 3D scanning and modelling to turnkey installations of systems. Goltens also reports a strong order book, with over 100 additional BWT systems contracted.
Experts sections