Nathan Neal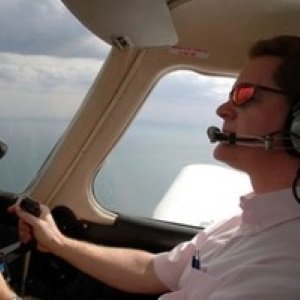 Nathan Neal
Sales and Marketing Director,
Biral
Nathan Neal is currently working in the capacity of Sales and Marketing Director at Biral. He has previously served as Sales Director at Isodaq Technology and as Director of Sales & Marketing at Grant Instruments Ltd. Nathan is an alumnus of the prestigious Royal Holloway, University of London.
Articles by Nathan Neal
With COP26 just around the corner and a year on from the announcement of the UK Government's 10 Point Plan, the need to become more carbon neutral is as prominent as ever and is now underway in numerous industries across the world. Frequent severe weather events It's no secret that the weather is changing, with severe conditions happening more frequently and at pace, with soaring temperatures, storms, flooding and even volcanic eruptions all making headlines on a regular basis. However, it is easy to forget how the sea can be affected, from rising water levels to the impact that the storms have on visibility and the safety of those who work, and travel via ships, as well as the effect this mode of transport has on the environment. So how is maritime going green? Thriving maritime sector In order to create a greener industry, the Government has released its Marine 2050 Strategy report In order to create a greener industry, the Government has released its Marine 2050 Strategy report, in which it discusses responding to the challenge of decarbonisation, developing alternative zero emission fuels and technologies for vessel propulsion as well as improving air quality whilst ships are in port. Currently, international maritime transport accounts for a significant majority of global freight transport, with ships carrying around 80% world trade by volume and around 70% by value. Despite shipping regularly being referred to as one of the more carbon efficient methods of transport, the Government's Transport Decarbonisation Plan states that in 2019, the UK domestic sector emitted more greenhouse gases than the UK's rail and bus transport sectors combined. The Decarbonisation Plan goals The Decarbonisation Plan goals are still seen as optimistic by decision-makers, who believe that carbon net zero within the maritime sector could be achieved in the next 25-30 years. Assessing how economic instruments could be used to accelerate the decarbonisation of the domestic maritime sector is also being reviewed as part of the Clean Maritime Plan, and could support the transition to zero emission shipping in the medium to long term. But with more people inevitably travelling by sea in a bid to be more sustainable, changing the way ships run could mean they aren't seen and heard as easily, which could be difficult in times of bad visibility. So how can we be carbon neutral without compromising safety? Installing weather sensors The offshore environment is perhaps one of the most demanding in the world The offshore environment is perhaps one of the most demanding in the world, especially where the safety of passengers and crew is dependent on the information provided to helicopters and marine vessels, by meteorological systems to avoid obstacles. It is here that the reliability and robustness of offshore equipment can step in to provide data and warnings, to minimise the hazards that come with bad weather. Construction of the sensor The construction of the sensor ensures they will still be functioning, many years after competitor's equipment has failed, due to the corrosive atmosphere, with some sensors still operating after 15 years in marine environments. These are especially important for use on wind turbines, where they should be positioned at the top and bottom of the device to benefit both sea vessels and low flying aircraft. Weather observation solutions Weather observation solutions keep personnel safe and operations running smoothly, while also being easily accessible, accurate and reliable. By installing onshore and offshore weather and environmental sensors, observation data can then be used to inform maritime personnel and port authorities of the information they need to make critical decisions. Access to air quality data With access to data on air quality, coastal weather and visibility can help reduce disruptions With access to data on air quality, coastal weather and visibility can help reduce disruptions and delays in port operations, while also allowing staff to plan ahead and react quickly to any change in circumstances. In addition, real-time meteorological observations allow time for timely forecasts and decisions for weather-critical offshore operations, which ensure safe helicopter flights, navigations, dockings and subsea operations. Going green and staying safe Making greener choices requires more awareness of our CO2 footprint, along each step of the supply chain. As technology and fossil fuel alternatives become more prevalent in everyday life and the industries we rely on, the world is set to welcome its first carbon neutral liner, as part of its journey to net zero by 2023. With clean air initiatives taking centre stage and making attempts to reverse some of the damage caused by climate change, decision-makers need to work alongside the strategies that are being put in place and focus on additional ways of making sure hazards are minimised, in times of adverse weather. Benefits of visibility sensors With the help of visibility sensors, personnel can automatically switch warning light systems and fog horns on-and-off when necessary, intelligently adjust warning light intensity levels, depending on the local visibility and report visibility data to Coastguard and Harbour Master services. With low levels of maintenance required and designed for harsh offshore environments, installing visibility sensors alongside traditional tools has the ability to identify and report the presence of drizzle, rain and snow precipitation types, and is a vital addition to those looking to upgrade their technology, as we move into a more environmentally conscious and sustainable world.
Experts sections