Matt Koivisto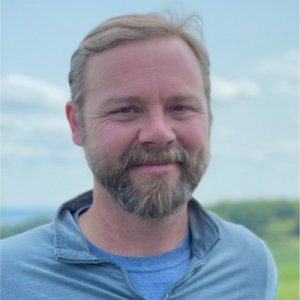 Matt Koivisto
Head of Transportation,
A.P. Moller - Maersk
Matt Koivisto is presently working as the Head of Transportation at A.P. Moller - Maersk. Prior to this, he was the founder and principal of LogAssist, LLC, an export manager of Air and Ocean at Hellmann Worldwide Logistics, an ocean export manager at Schenker, Inc., an export manager at BDP International and more. Matt holds a Bachelor's degree in International Relations from Michigan State University.
News mentions
Florham Park, New Jersey USA – Maersk North America's Destination Cargo Management (DCM) product is designed to optimise destination planning and delivery in supply chains. This segment holds the most opportunity for importers to reduce demurrage and detention (D&D) storage costs and improve end-user experience. Storage costs Maersk recently performed a study of storage costs in the North America Warehousing and Distribution (W&D) market to identify trends in D&D costs on the inland leg. Using a sample size of 1.2 million containers from 2019 and 2020 spanning multiple customers and North American regional markets, the survey analysed average dwell time containers for every Maersk W&D customer. The findings revealed that DCM managed customers experienced less than half the D&D cost exposure compared to non-DCM customers. Container tracking In the entire ship-to-shore process, chokepoints are quickly identified and addressed via nationwide visibility Several of the nation's largest importers are using the service with consistent success. The data-driven approach highlights dwell time at terminals, at distribution centres, and in off-site storage yards, DCM analysts actively assist clients and their trucking providers with D&D mitigation strategies. To achieve the results, DCM uses container tracking at multiple steps - from the time of sailing at origin to US port arrival to US Customs clearance to port outgate to warehouse arrival, to empty return to the port. The system integrates electronically with truckers as well as with customers' distribution centres. With a full dataset providing nationwide visibility of the entire ship-to-shore process, chokepoints are quickly identified and addressed. Root-cause problem solving Matt Koivisto, Head of Maersk's North America W&D Transportation East region, said "We have analysts in each one of our regional markets who hold daily calls with the customer and their drayage providers to review metrics, highlights problems and delivery issues. This open communications process provides the truckers with a forum to highlight concerns at ports or warehouses so that we can take corrective actions." "When the service is deployed network-wide it provides customers with a powerful performance management tool that removes perceptions from the equation and instead focuses on root cause problem-solving." Performance management The concept uses one daily touchpoint with all truckers using data as the tool to drive discussions, which addresses issues and reduces emotions due to full transparency. "We're able to bring performance management to a whole new level through this holistic approach – which starts with knowing the origin info upstream," added Mr. Koivisto. TadeLens onboard Maersk is working with truckers to onboard them to TradeLens where the documents are underpinned by blockchain technology The trucking industry is challenged with surging container volumes and a lack of drivers to keep pace with the demand. The industry is fragmented with 95% of the trucking companies having fewer than 20 drivers and often times lacking sufficient IT systems. To address this, Maersk is working with truckers to onboard them to TradeLens, an industry-backed platform where all uploaded documents are underpinned by blockchain technology, as a way to overcome their IT roadblocks, lack of resources, and offer access to new visibility and optimisation technologies. Analysis by the head of DCM unit Mark Venard, the Head of Maersk's DCM unit in the US, commissioned the analysis to showcase the value it brings to clients. As the unit's leader and system architect, he draws upon his expertise from the US Military as well as his MBA skills. A former platoon commander, Mr. Venard taps into the best practices of logistics that were battlefield tested to deal with today's supply chain disruptions. "Changes and disruption are inevitable in supply chains - especially near the destination. So, we've geared the system to show us early warning signs and ways to stay agile with decision-making and viable routing options. It's cool to see the end-to-end performance come together for customers who are dealing with a constantly-changing flow of goods, consumer buying patterns and a faster-paced business cycle," Mr. Venard said.
Experts sections