Thomas Sproat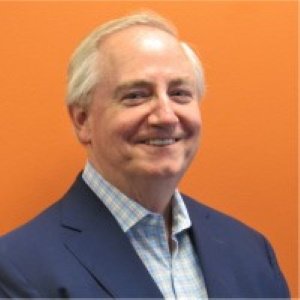 Thomas Sproat
Senior Director - Network Development,
A.P. Moller - Maersk
Thomas Sproat is currently working in the capacity of Senior Director - Network Development at A.P. Moller - Maersk. He also serves as Head of Network Development and the TradeLens Platform at TradeLens, and a President Safmarine - North America at Safmarine. Thomas is an alumnus of the prestigious State University of New York Maritime College.
News mentions
Al-Hamd International Container Terminal (AICT), one of Pakistan's important container terminals in Karachi, has become the first inland depot operator in Pakistan to join TradeLens, a blockchain-powered digital container logistics platform. AICT is also the first network partner for TradeLens in Pakistan, thereby leading the digitisation journey of Pakistan's container logistics and supply chain ecosystem. TradeLens digital container logistics platform TradeLens brings together data from the entire global supply chain ecosystem TradeLens brings together data from the entire global supply chain ecosystem. This data allows TradeLens and its network partners to modernise manual and paper-based documents, by replacing them with blockchain-enabled digital solutions. AICT, located in Pakistan's biggest industrial zone (S.I.T.E), is a well-connected container terminal in Karachi, which is responsible for 70% of off-dock trade that takes place through the port. Access to Electronic Bill of Lading and TradeLens products Customers moving import and export cargo through AICT will be able to make full use of the solutions provided on the TradeLens platform, such as Electronic Bill of Lading (eBL) and TradeLens products that offer true end-to-end visibility, in addition to digital documentation. "Our motto at AICT is 'Logistics through innovation, dedication, and technology'. Joining TradeLens is a step in the right direction for us, in moving closer to our vision of leading the digital change in Pakistan's logistics ecosystem," said Ahsan Sarwar, the Executive Director, at Al-Hamd International Container Terminal (AICT). Ahsan Sarwar adds, "We strongly believe that this will be a game changer for our customers, opening opportunities for them to take critical decisions that will help them save cost and manage supply chains with most accuracy." Transit visibility and secure digital documentation "With the TradeLens platform, we are providing transit visibility across permissioned stakeholders, through the journey of the cargo from origin to destination, as well as safe and secure digital documentation," said Thomas Sproat, the Head of Network Development, GTD Solution Inc., and the TradeLens Platform. Thomas Sproat adds, "AICT has taken the first step and as more carriers, ports, customs authorities, shippers, and other logistics partners join this journey, we will be able to strengthen digitization and transform the way we do logistics globally." Neutral digital platform utilises data TradeLens is a neutral platform that utilises data from shippers and cargo owners TradeLens is a neutral platform that utilises data from shippers and cargo owners, 3PLs and freight forwarders, intermodal operators, customs and government authorities, ports and terminals, and several ocean carriers. This data, along with digital documentation, helps all the stakeholders in the supply chain, with in-depth visibility for making informed decisions and moving towards a highly efficient process that is no more manual, paper-based. Aruna Hussain, the Managing Director of Maersk Pakistan, said "AICT joining TradeLens is a great development towards digitising logistics in Pakistan. As more and more partners join the network, the whole logistics ecosystem will start transforming into an efficient system that will benefit everyone involved." Aruna Hussain adds, "TradeLens can play a game changing role for the country and has the potential to be an integral part of Pakistan Single Window project. We look forward to more stakeholders, in other parts of the supply chain, to join the network and together work towards digitised future of Pakistan's logistics." Maersk, major shipping Company in Pakistan Maersk is one of the largest shipping and logistics companies in Pakistan. As an initial developer of the TradeLens platform, along with IBM, Maersk has also played a fundamental role in enabling the onboarding of AICT on TradeLens network. The TradeLens ecosystem now includes more than 300 organisations, encompassing ten ocean carriers and data from more than 600 ports, and terminals. TradeLens has already processed 42 million container shipments, nearly 2.2 billion events and some 20 million documents. In total, five of the top six global shipping carriers are now integrated onto the platform, contributing to the digitisation of documentation and automated workflows.
Experts sections